Significant DHC-6 Twin Otter NLG Crack
A significant crack was found in the Nose Landing Gear (NLG) of a Viking DHC-6 Twin Otter according to a Service Difficult Report (SDR) submitted to the Civil Aviation Safety Authority (CASA) in Australia.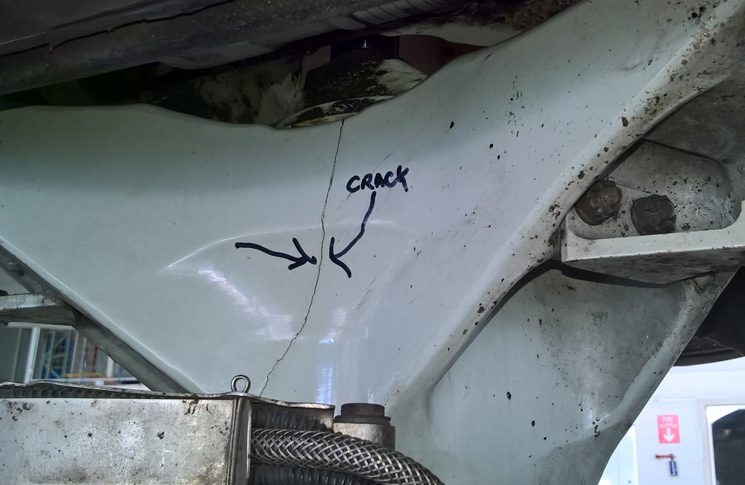 The SDR states:
During maintenance inspections, a crack was detected at the upper end of the nose landing gear outer cylinder.

It was found that other operators had also experienced similar failures and…previous investigations had found that the crack originated from a corrosion pit found under the upper bearing installed on the outer cylinder.  This is because the upper bearing migrates up and allows the moisture to penetrate. As a result a pit forms and thus results in the propagation point for a crack.
Safety Resources
---
Aerossurance has extensive air safety, operations, airworthiness, human factors, aviation regulation and safety analysis experience.  For practical aviation advice you can trust, contact us at:

enquiries@aerossurance.com
Follow us on

LinkedIn

and on Twitter 

@Aerossurance

 for our latest updates.